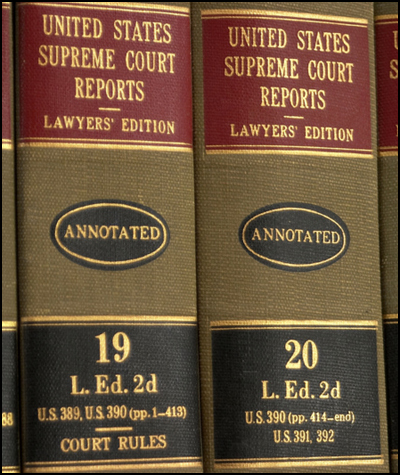 Welcome to my website.

Located conveniently in downtown Park City, the Law Office of Robert A. Youngberg works for clients in Summit, Wasatch and Salt Lake counties.
Mission Statement: To provide clients with prompt, quality legal work on a confidential basis and in a cost-effective and ethical manner.
I focus my experience in the following important areas of law:

Business law and business organizations

Contracts

Securities and business finance

Probate

Estate planning, including wills and trusts


Oil and gas law
For those who prefer the convenience of legal services without meetings, I am available for consultation - as well as ongoing legal work - by telephone, fax and email.
Call and ask for a copy of my client newsletter. Short and easy to read, each newsletter has helpful information on a topic you may have questions about: wills, probate, living trusts, organizing a business, and securities.
Fees: Call and explain your legal needs. In most cases, I can give you a quote for a fixed fee. That way, you know how much the work will cost before it starts. Clients find my fees affordable.
---
Estate Planning Considerations For 2011
Although I provide clients with a variety of legal services, one area of law has become especially important for clients since January 2010: estate planning.
A typical estate plan includes a will, a financial power of attorney, and a directive for health care. Other tools include trusts and gifts, to lawfully shelter assets from taxes. If you are thinking about Estate Planning, Trusts, Wills or Probate, and would like more information, please send me a note requesting one of my client newsletters. I will be happy to send you a copy, with no obligation to you.
THE NEW LAW
Many clients have asked about a new law that affects estate planning. On December 17, 2010, the President signed the new Tax Relief, Unemployment Insurance Reauthorization, and Job Creation Act of 2010. The new law imposes a 35% maximum estate and gift tax rate, subject to a $5 million exclusion amount. I provide below a summary of the law's provisions affecting estate planning.

BACKGROUND
In 2001, Congress made significant changes to the tax laws, including a phased-in repeal of the estate and generation-skipping transfer taxes. However, many of those changes were scheduled to end in 2010. As a result, without Congressional action, the estate and generation-skipping transfer taxes would have returned to pre-2001 levels. To avoid these changes, Congress on December 17, 2010 made further significant changes, which I outline below.
ESTATE, GIFT AND GENERATION-SKIPPING TRANSFER TAX PROVISIONS

A. TEMPORARY ESTATE AND GIFT TAX RELIEF
Under the 2001 legislation, the estate tax and the generation-skipping transfer ("GST") tax were repealed for decedents dying and generation-skipping transfers made in 2010. Congress did not repeal the gift tax but reduced the maximum gift tax rate for transfers in 2010 to 35% and provided for a $1 million exemption amount. The tax reductions were scheduled to expire on December 31, 2010, which would have resulted in the reinstatement of the prior law (i.e., a 55% maximum tax rate and $1 million exemption amount from each of estate, gift and GST tax).
The new law enacted on December 17, 2010 reinstates the estate tax for individuals dying in 2010 and sets a 35% estate tax rate and $5 million exemption amount in 2010, 2011 and 2012. Significantly, with respect to the estates of decedents dying in 2010, the executor may elect to apply the provisions of the 2001 law, instead of the provisions of the new law, which would result in no estate tax and the imposition of the carryover basis provisions of the old law otherwise applicable in 2010.
The new law also reinstates the GST tax on generation-skipping transfers in 2010, with a $5 million exemption amount. Beginning on January 1, 2011, the GST tax rate increases to 35%, and the exemption amount remains $5 million.
The new law leaves unchanged the 35% gift tax rate and $1 million exemption amount in 2010. Beginning on January 1, 2011, the gift tax exemption amount increases to $5 million (and is thus "reunified" with the estate and GST exemption amounts). The estate, gift and GST exemption amounts are all indexed for inflation beginning in 2012.

B. BASIS IN PROPERTY RECEIVED FROM DECEDENT
Before 2010, an individual inheriting appreciated assets was entitled to a "step up" in the income tax basis of such assets, giving the individual a basis in the property equal to the fair market value at the decedent's death (or an alternative valuation date chosen by the executor). Recipients of property at a decedent's death would receive a tax basis in such property equal to the lesser of the decedent's adjusted basis or the fair market value of the property at the decedent's death. This permitted a decedent's executor to allocate a $1.3 million increase in basis to certain appreciated property passing to any person and an additional $3 million increase in basis to certain appreciated property passing to the decedent's spouse or to the trustee of a marital trust for the spouse's benefit.
The new law restores the step up in basis of inherited assets to fair market value, but the carryover basis regime will apply to a decedent dying in 2010 for which an election to apply the 2001 law is made.

C. PORTABILITY OF UNUSED EXEMPTION BETWEEN SPOUSES
Most significantly for estate planning purposes, the new law permits taxpayers to apply to taxable transfers made during life or at death any unused portion of the estate and gift tax exemption of a deceased spouse dying after December 31, 2010. The deceased spouse's unused exemption amount may be applied in addition to the surviving spouse's own unused exemption amount, for a potential total lifetime or testamentary transfer of $10 million exempt from estate and gift tax. (If a surviving spouse is predeceased by more than one spouse, the amount of the unused exemption that may be passed to the surviving spouse is the available exemption amount of the last deceased spouse). In order for a surviving spouse to apply the deceased spouse's unused exemption amount, the deceased spouse's executor must make an election on a timely filed estate tax return. This election is irrevocable.
Under prior law, no such portability of unused exemption amounts between spouses existed. Therefore, the new law may in some cases eliminate the need for sometimes complicated planning for a couple to claim their entire combined exemption amounts.
D. SUNSET PROVISION

The new law's provisions relating to estate, gift and GST tax will no longer apply after December 31, 2012. As a result, neither the provisions of the new law nor the provisions of the 2001 law will apply to estates of decedents dying, gifts made or generation-skipping transfers made after that date, and the IRS Code will be applied and administered to years, estates, gifts and transfers after December 31, 2012 as if the provisions of the 2001 law and the new law had never been enacted (i.e., a 55% maximum rate and $1 million exemption amount).
ESTATE PLANNING: Looking Forward
Clients should review their estate plans in 2011 to see if they require adjustment with the changes in the estate taxes.
The following are a few tools that I have in the past recommended to my clients and will continue to recommend in 2011:
Last Will and Testament
Every client should have a will to provide for the orderly distribution of property, to reduce probate expenses, and to arrange for the care of minor children. A married couple with a taxable estate has even more of a reason for having well drafted wills. With proper estate planning, a married couple can both defer any estate taxes until the survivor's death and reduce the estate taxes due at the survivor's death.
Lifetime Gifts
Each individual is allowed an annual exclusion from the federal gift tax for gifts of up to $13,000 per donee (to an unlimited number of donees), and spouses can combine their exclusion amounts, allowing a married couple in 2011 to give gifts of up to $26,000 per donee tax-free. Gifting techniques - with or without a trust - allow individuals to transfer wealth prior to their death. Starting a program early is the key to transferring large amounts of wealth. For example, a married couple with 2 children and 4 grandchildren could give away $156,000 each year ($26,000 x 6) without ever paying gift or estate taxes on the transferred assets. This can be especially helpful when spouses own a family business or a second home or other property. If they start this program at 65 years of age, and both die 20 years later, they could protect over $3 million from estate taxes at their death.
Trusts and LLCs
Besides a will, other legal arrangements can reduce estate taxes. A properly drafted life insurance trust – a trust that owns your life insurance policies – will keep the proceeds from being included in your or your spouse's taxable estate at death. This way, after you die, the trustee will invest or otherwise use the insurance proceeds for the benefit of your surviving spouse, children, and/or grandchildren.
A family limited liability company (LLC) is another useful way to transfer wealth during your life, and thereby avoid estate taxes. Typically, under such an arrangement you and your spouse will be the LLC's managing members and your children the other LLC members. You retain control of the LLC and the assets it owns – such as a family business or second home – while you gift ownership to your children. At your death, your children can obtain access to the underlying assets or continue to operate the LLC.
Financial Power of Attorney
I recommend that clients have a financial power of attorney to ensure that their property and finances can be cared for should they become incompetent to personally care for them through illness or disability. Furthermore, a financial power of attorney can ensure that changes to a client's estate plan can be made when the time is right, even if the client has lost capacity in the interim.
Advance Directive for Health Care
Not all estate planning in 2011 will be tax related. Having an advance directive for health care, which combines what was historically known as the health care power of attorney with the living will, may be more important for a client than any tax planning. Choosing a health care agent prior to incapacity can save a client's family from the delay, expense, and emotional toll of petitioning for a court-appointed guardian. Any year is a good year to plan for health care issues, and 2011 is no exception.
CONCLUSION
Estate planning is important in 2011. Applying proven estate planning techniques with personalized modification is an approach that I believe will serve my clients best.
Call today, and turn your legal problems over to a reliable professional.