Contact Us.
Telephone: 435-655-3661
or
435-649-4740


Facsimile: 435-655-7676


E-mail: Rob@YoungbergLaw.com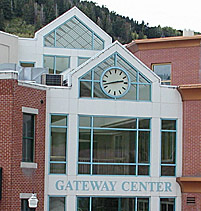 Gateway Center, Suite 204
136 Heber Avenue, Park City, Utah 84060
---

Mailing Address: P. O. Box 8000, Park City Utah 84060
I welcome your inquiries. You should be aware, though, that if you send e-mail to me you will not create an attorney-client relationship. Any e-mail you send may not be secure, and, unless you are already my client, it will not be privileged. So please do not send me e-mail containing confidential or sensitive information. The purpose of this website is to provide general information about the firm of Robert A. Youngberg, Attorney & Counselor at Law, PLLC. It is not intended to advertise my legal services, to solicit clients, or to provide legal advice. The information presented here does not constitute or contain legal advice, and neither my presentation of such information nor your receipt of it will create an attorney-client relationship.
I request that readers not use the e-mail address that is posted here to transmit or distribute unsolicited bulk e-mail or other advertisements.
Content Copyright © 2009 - 2011 Robert A. Youngberg, Attorney & Counselor at Law, PLLC